So much to say about this as it happens, but this is just a brief update. I applied for a technology artist-in-residence opportunity, was interviewed for it last month, and got it.
Rambert are one of the leading contemporary dance institutions in the UK. This is the first technology artist residency they've created.
Wikipedia:
Tonight I went to see the premiere of a play with Rambert's Artistic Director, Mark Baldwin. He is really interesting. Everyone is really interesting. Everyone is the best at what they do. I can't stress how strange and exhilarating that is, and I hope I never get used to it. Imagine opening your front door in the morning and everything has been tuned to be 90% more impressive. It is a wonderfully weird and addictive world to be suddenly transported into.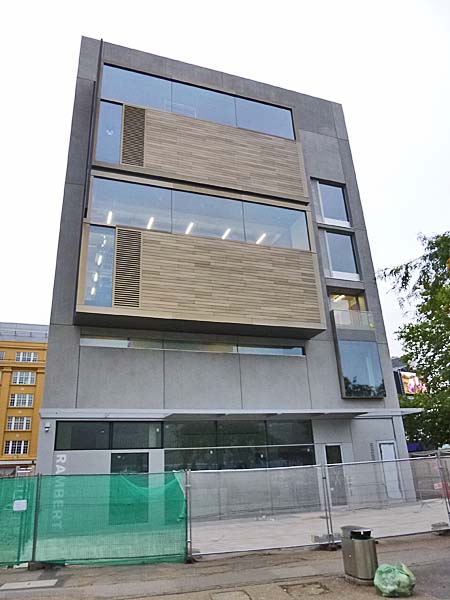 It's been four days of induction (and a mini spiritual awakening for me) and I will be returning regularly between now and mid-Feb. I haven't managed to take a single decent photo all week, but I'm blogging and posting photos and sketches here and will continue to do so.
I am particularly delighted to have been picked for this as I have a bit of an unconventional attitude to the digital world, and I plan to create something interesting and weird with and for these remarkable people. I need to understand the important things about something before I can make anything, so I have been trying to understand dance, and Rambert, and consider as much as I can, this week. My head is so full of ideas and emotions, but it will calm down after I go home and get some rest for a few days. I have been too keyed up with it all to sleep, and I know the spell has to end, at least briefly, or I will collapse. But I HAVE SEEN IT NOW and nothing will be the same again!